FOR IMMEDIATE RELEASE

Naeem Khan's Exclusive Canadian Premiere At ANOKHI's 20th Anniversary Events: Fashion Runway, Mental Health Awareness Brunch, And Entertainment Ball – A Star-Studded Extravaganza!
Toronto, ON | Monday June 5th, 2023
ANOKHI LIFE, North America's longest running multimedia, multi-platform brand about South Asian pop culture, lifestyle, and entertainment will be celebrating its 20th Anniversary June 16th – 17th in Toronto.
ANOKHI is pleased to announce that world-renowned fashion designer, Naeem Khan, will be showcasing for the very first time in Canada at ANOKHI's 20th Anniversary event. Other noted participants include Tamanna Roashan (DressYourFace), Raghav (Veteran Musical Artist), Karen David (Hollywood Actress), Archana Kochhar (Bollywood Fashion Designer), Devo Brown (Canadian Media Personality) and many more.
Here is a synopsis of ANOKHI's 3 events:
ANOKHI EMERALD RUNWAY (June 16th) – Celebrity Fashion Runway Show Featuring Well-Known Personalities In Today's Hottest South Asian Couture.
ANOKHI EMERALD BRUNCH (June 17th) – Celebrity Brunch Discussing Mental Health With Meditation, Keynote, Panel, Fireside Chat & Opportunity To Network.
ANOKHI EMERALD BALL (June 17th) – Celebrity Performances & DJ Spotlight With The Best Of Chart, R&B, Bollywood And Bhangra.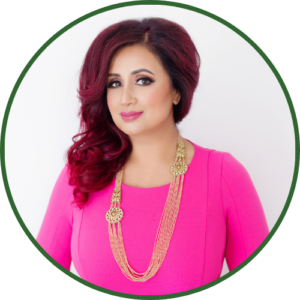 Master Of Ceremonies For ANOKHI EMERALD Event Series:
Raj Girn
Founder, The ANOKHI Multimedia Brand
IG: @rajgirn
"ANOKHI's 20 year milestone is a testament to the exponential success of the global South Asian community, who we are celebrating during #ANOKHI20 on June 16th-17th in Toronto. I invite you to join the ANOKHI EMERALD event series, where we will be showcasing a celebrity attended Runway Show, Mental Health Brunch, and Entertainment Ball."
Detailed Program is available HERE | Tickets are available HERE
The Events Will Be Filmed By Zee TV Canada
Getty Images Will Be On Th Red Carpet At All 3 Events
Public Relations By: MediaWorks
CLICK HERE FOR MEDIA ACCREDITATION
ANOKHI EMERALD RUNWAY Presented By Dhalla Group Of Companies
June 16th | 7pm – 11pm | The Westin Toronto Airport Hotel
This Is A Showcase Of Seven Designers Featuring The Emerald Theme, Being Worn By Well-Known Personalities, In Order To Spotlight The South Asian Fashion & Beauty Industries
Exclusive Canadian Premiere Of One Of The Most
Distinguished Fashion Designers In The World: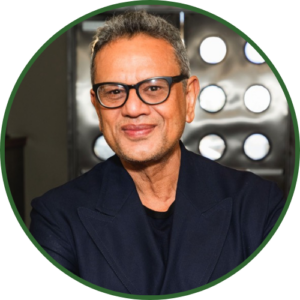 Naeem Khan
World-Renowned Fashion Designer
IG: @naeemkhannyc
"I'm grateful and honored to be a part of the artistic Indian community in Canada. Thank you ANOKHI for recognizing fashion as art."
More Featured Designers: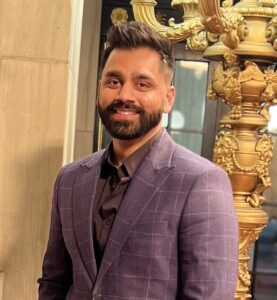 Attending Personalities:
In Support Of Empowering South Asian Representation, Eight Of Today's Noted Public Figures Will Walk The Runway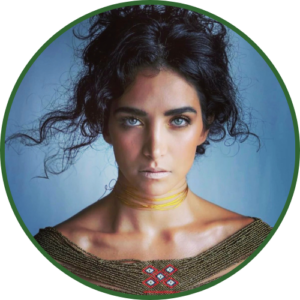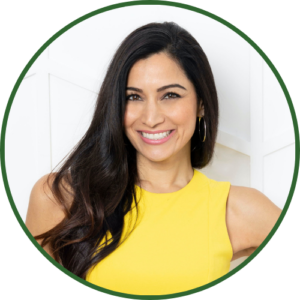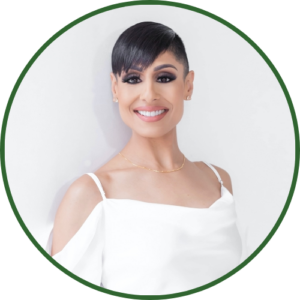 ANOKHI EMERALD BRUNCH Presented By Meridian Credit Union
June 17th, 2023 | 10am – 2pm | The Westin Toronto Airport Hotel
A Series Of Keynotes & Fireside Chats To Discuss Mental Health As It Relates To The Arts & Entertainment, Business, And Glamour Industries, With Well-Known Personalities & Experts Sharing Their Lived Experiences.
Energy Healing Session: Soundbowls, Meditation & Setting Intentions For The Event
Keynote By:
Centre For Addiction And Mental Health
Fireside Chat #1: 'Women In Arts & Entertainment'
Brought To You By Home Of Dentistry:
Karen David and Natasha Chandel will be sharing their journeys in entertainment as South Asian Canadian artists, who have broken the glass-ceiling in Hollywood. And how their culture has factored into there being a unique challenge that they have had to combat, and the mental health challenges they have had to face.
Fireside Chat #2: 'Women In Business & Financial Confidence'
Brought To You By Aloe Accounting & Tax Professional Corporation: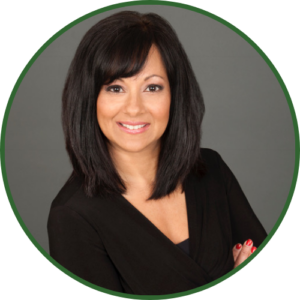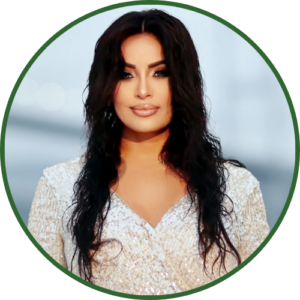 Dilys D'Cruz and Dr. Ruby Dhalla will be be sharing some of the milestones throughout their professional journeys as women in the corporate and entrepreneurial worlds respectively, as well as talk about what financial confidence and wealth management mean. The panelists will also be discussing the unique mental health lived experience of professional South Asian women, and the cultural implications therein.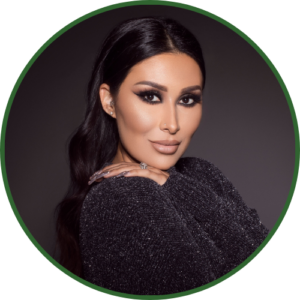 Fireside Chat #3:
'Women In The Competitive World Of Glamour'
Brought To You By Glow College Of Artistic Design:
Tamanna Roashan
#1 Beauty Educator In The World & Founder,
Dress Your Face, U.S.
IG: @dressyourface
Tamanna Roashan is a self-made millionaire. She has built a beauty empire from the ground up, and is the #1 independent beauty educator in the world. How she did it, the challenges she overcame as a South Asian woman, and balancing the work-life dynamic are just some of the things that she will be sharing, including tips on managing the mental health.
ANOKHI EMERALD BALL Presented By Dhalla Group Of Companies
June 17th, 2023 | 7pm – 1am | The Westin Toronto Airport Hotel
In Honor Of The Arts & Entertainment Industries Where We Will Be Honoring A Variety Of Musical Artists & DJs Playing Chart, Bollywood And Bhangra
Music Executive Attending The Event:
Attending the After Party Following His Performance At Heritage Sounds Music Festival 2023: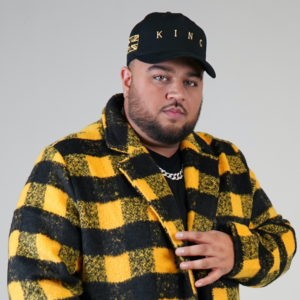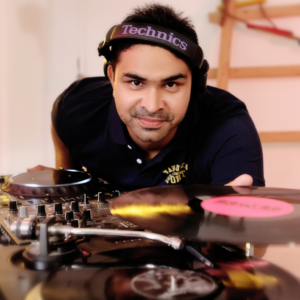 #ANOKHI20 Is Thankful For Its Sponsors & Partners' Support, Without Which, This Event Series Would Not Be Possible. We Encourage You To Visit Their Websites & Social Media As Companies That We Recommend You To Work With:
EVENT HOST: Anokhi Life
IN SUPPORT OF: Centre For Addiction & Mental Health
VENUE & HOTEL PARTNER: The Westin Toronto Airport Hotel
ANOKHI EMERALD RUNWAY & BALL PRESENTED BY: Dhalla Group Of Companies
ANOKHI EMEALD BRUNCH PRESENTED BY: Meridian Credit Union
TALENT SPONSOR: The Open Chest Confidence Academy
PLATINUM SPONSOR: KFI The Indian Sauce Company
GOLD SPONSOR: BioAro, Keek, Mantella Corporation, Rowenta
GOLD SPONSOR/BROADCAST MEDIA PARTNER: Zee TV Canada HD
SILVER SPONSOR: Rubicon Exotic, Shana Foods
SILVER SPONSOR/RADIO PARTNER: Rukus Avenue Radio
FRONT STAGE LOGISTICS & SHOW MANAGEMENT: Styleworthy
FASHION SHOW MANAGEMENT: Femida Sidi
BACKSTAGE MANAGEMENT, MODELS & FASHION CHOREOGRAPY: Toronto Fashion Academy
DECOR PARTNER: Top Diamond Events & Party Rentals
DECOR CONSULTING PARTNER: Chic Luxury Events
BAR & FLOOR WRAPS SPONSOR: Paragon Designs
AUDIO/VISUAL PARTNER: Empire Entertainment
AWARD LOGO DESIGN & SHOW ANIMATIONS BY: Dan Filip Radu 3D Animation & Video Production
MEDIA & PR: Media Works
ANOKHI EMERALD BRUNCH FIRESIDE CHAT #1 BROUGHT TO YOU BY: Home Of Dentistry
ANOKHI EMERALD BRUNCH FIRESIDE CHAT #2 BROUGHT TO YOU BY: Aloe Accounting & Tax Professional Corporation
ANOKHI EMERALD BRUNCH FIRESIDE CHAT #3 BROUGHT TO YOU BY & MAKEUP ARTISTS SPONSOR: Glow College Of Artistic Design
RAJ GIRN'S HAIR & MAKEUP PROVIDED BY: The Beauty Concept By Shirley Wu
RAJ GIRN'S CLUTCHES PROVIDED BY: Clutcheet
RAJ GIRN'S JEWELLERY PROVIDED BY: Banglez Jewelry
HAIR SPONSOR: Prive Hair Gallery
MAKEUP SPONSOR: Vasanti Cosmetics
DEEJAY: Toronto DJ Academy, DJ Reshiv
BRONZE SPONSOR: Blue Peacock Vodka, Five Rivers Whisky
ANNIVERSARY CAKE PROVIDED BY: Kate Frasch
PHOTO & VIDEO PARTNER: Nisarg Media Productions
RED CARPET COVERAGE: Anokhi Uncensored, Getty Images
ONLINE MEDIA PARTNER: Dissdash, GTA South Asian Media Network
COMMUNITY PARTNER: Sapna Toronto
SWEEPSTAKES SPONSORS:
Anokhi Life, Clutcheet, East Boutique, KFI The Indian Sauce Company, Mubarak Clutches, Rowenta, Rubicon Exotic, Sahiba Fashions, Shana Foods, The Open Chest Confidence Academy
-30-
About ANOKHI LIFE
ANOKHI LIFE (previously ANOKHI MEDIA) was founded in 2002 by its award-winning President and CEO Raj Girn, who had the vision of creating a one-stop multimedia resource to communicate and engage intimately with the global South Asian community to which she belongs, as well as provide a platform for relevant and penetrative connectivity between the community and the commercial world at large. With this as the central focus and mission statement, Raj and her team set forth to create a brand that would forge this vision into the mindshare of the community and market share of the client.
ANOKHI LIFE's portfolio includes a robust online community with an online magazine blog, 2 video channels, a radio show, an annual awards show, a boutique event series, a weekly newsletter, and a global social media network. They have also garnered an extensive, long-term, multi-national client base due to their innovative strategies and pioneering initiatives. The brand has become North America's premier "go to" information resource for all aspects associated with South Asian pop culture, lifestyle and entertainment, for the consumer, the media and the commercial sector.