Rhea Raj, Archana Kochhar, Tamanna Roashan & More To Participate In ANOKHI's 20th Anniversary Event In June, With Meridian Credit Union Joining As A Presenting Sponsor To Support Partnership With CAMH

Toronto, ON | Thursday May 18th, 2023

FOR IMMEDIATE RELEASE
ANOKHI LIFE, North America's longest running multimedia, multi-platform brand about South Asian pop culture, lifestyle, and entertainment announces it's first roster of fashion designers, panelists and performers for its upcoming 3-event anniversary celebration June 16-17 in Toronto. These include musical artist Rhea Rhaj, celebrity Bollywood fashion designer Archana Kochhar & the world's #1 beauty educator Tamanna Roashan @DressYourFace, and more. ANOKHI is also pleased to welcome Meridian Credit Union as the presenting sponsor for its Mental Health Awareness Brunch on June 17 morning.
---
PRESENTING SPONSOR FOR ANOKHI EMERALD BRUNCH
ANOKHI is pleased to welcome Meridian Credit Union as the presenting sponsor for the ANOKHI EMERALD BRUNCH (June 17th, 10 am – 2 pm, Toronto).

With more than 75 years of banking history, Meridian is Ontario's largest and Canada's second largest credit union with over 370,000 retail and business Members. It is a 100% member-owned financial institution that puts the well-being of our Members first as their trusted financial partner. Meridian puts purpose to action by helping all people, including equity-deserving communities, get access to the money and advice they need; plan for a better future that is clean, resilient, and diverse; and be financially confident
Dilys D'Cruz
Senior Vice President, Wealth & Financial Planning, Meridian
"Meridian is thrilled to be a sponsor of this exciting and important cultural event that will touch thousands of people from the South Asian Community," said Dilys D'Cruz, Senior Vice President, Wealth & Financial Planning, Meridian. "As an inclusive, transparent, and people-focused financial partner, we are focused on helping people gain confidence so they can reach their life and financial goals. Partnering with Anokhi and CAMH in presenting the Emerald Brunch with its theme of health is an opportunity we couldn't miss."
---
The ANOKHI brand is celebrating it's 20th anniversary (#ANOKHI20) milestone by commemorating the diverse success and growth journey of the global South Asian community through its' 2-part celebration:
Part 1: Online Video Series showcasing global success stories, featured musical artists, and mental health awareness videos by notable South Asian celebrities and personalities. This is currently ongoing and can be accessed on Instagram, @anokhilifestyle.

Part 2: A series of live, in-person events taking place in Toronto from June 16th – 17th at the Westin Toronto Airport Hotel, in honour of 20 years of spotlighting 3 content missions: Glamour. Life. Art:
ANOKHI EMERALD RUNWAY (June 16th) – Celebrity Fashion Runway Show Featuring Well-Known Personalities In Today's Hottest South Asian Couture.
ANOKHI EMERALD BRUNCH (June 17th) – Celebrity Brunch Discussing Mental Health With Meditation, Keynote, Panel, Fireside Chat & Opportunity To Network.
ANOKHI EMERALD BALL (June 17th) – Celebrity Performances & DJ Spotlight With The Best Of Chart, R&B, Bollywood And Bhangra. 

Detailed Program is available HERE. The following personalities are set to participate in the live events in June (more announcements coming soon):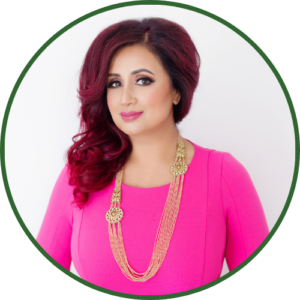 Raj Girn
Founder & CEO, the ANOKHI BRAND
Master Of Ceremonies for the ANOKHI EMERALD EVENT SERIES
"ANOKHI's 20 year milestone is a testament to the exponential success of the global South Asian community, who we are celebrating during #ANOKHI20 on June 16th-17th in Toronto. I invite you to join the ANOKHI EMERALD event series, where we will be showcasing a celebrity attended Runway Show, Mental Health Brunch, and Entertainment Ball."
ANOKHI EMERALD RUNWAY (June 16th, 2023 | 7 pm – 11 pm) Westin Toronto Airport Hotel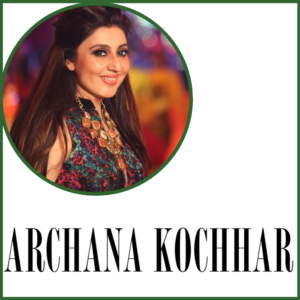 Archana Kochhar
Celebrity Bollywood Fashion Designer, India
IG @archanakochharofficial
"I have worked with ANOKHI & Raj before & I am truly filled with love & respect for Raj & the Anokhi brand. I am proud of how well Raj has grown ANOKHI! I look forward to seeing them soar higher & achieving greater success! The South Asian community has been growing successfully in North America & it makes me very proud and the conversation around mental health mindset of conservative families have shifted on therapy, counselling and psychiatric treatments over the years. It is great to see people talk about their struggles openly & get the help they require."
---
Priya Chhabria
Fashion Designer, U.S.
IG @priyachhabriadesigns
"I am so honored and excited to join ANOKHI in celebrating 20 years of highlighting South Asian excellence. Having been part of their journey 15 years ago, it feels so surreal to be back and be a part of their celebration. The South Asian community in North America has made all of us proud in so many ways and so many fields, It's incredible to see how far our community has come and I applaud the fellow achievers in being able to leave a mark and make India proud. I support Anokhi in creating mental health awareness this month, it's a subject that needs all our support and awareness and I am glad to be a part of it."
---
Mani Jassal
Fashion Designer, Canada
IG @manikjassal
"I am so honoured to be a part of ANOKHI's 20 years because I grew up seeing the magazines as a teenager, and it is so surreal to now be participating in their 20 years and working alongside a mega boss like Raj Girn. She has paved the way for so many South Asians, and is someone who has always supported me and given me a platform for my designs. I remember, one of the first dresses I designed for a major event was for Veronica Chail at one of ANOKHI's award galas in 2014 (I think).The initiative to support mental health with this gala is important because mental health is such a taboo subject in our South Asian culture and it is important to highlight now more than ever that there is support available to those that need it"
---
Dinesh Ramsay
Fashion Designer, Canada
IG @dineshkramsay
"I am thrilled to be part of the ANOKHI EMERALD RUNWAY, 
celebrating 20 years of South Asian success fills me with pride, while the focus on supporting mental health aligns with my belief in the importance of holistic well-being."
ANOKHI EMERALD BRUNCH (June 17th, 2023 | 10 am – 2 pm) Westin Toronto Airport Hotel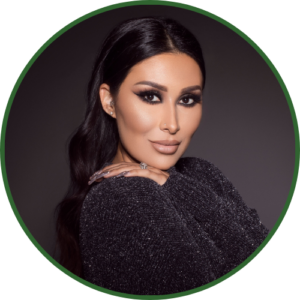 Tamanna Roashan
#1 Beauty Educator In The World & Founder, Dress Your Face, U.S
IG @dressyourface
"I am thrilled to join ANOKHI in celebrating 20 years of highlighting South Asian excellence! It's incredible to see how far our community has come, and along with showcasing and applauding all our fellow empire builders and trailblazers, I'm honored to also join in supporting mental health awareness this month for our incredibly hard working community."
---
Thara Natalie
Founder Of Spirit Warrior, Certified Yoga Teach, Reiki Healer, Health Coach
IG @tharanatalie
"Nothing brings me more joy than sharing tools to help others find more peace and joy. Having suffered and still managing my anxiety daily, I have a deep understanding for the importance of mental health awareness. For so long, it has been misunderstood especially amongst the Asian culture. And coming together as a community to celebrate the work that Raj and ANOKHI have done over the last 20 years is a true gift! I can't wait to share in all the love that will abound in this momentous occasion! I'm looking forward to sharing a moment of peace for everyone at our wellness brunch and helping us all to tap in and create a space where we can more deeply connect."
ANOKHI EMERALD BALL (June 17th, 2023 | 7 pm – 1 am) Westin Toronto Airport Hotel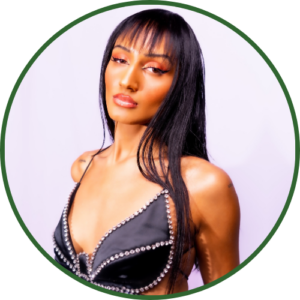 Rhea Raj
Musical Artist & Female Empowerment Advocate, U.S.
IG @rhearaj
"I'm so excited to be performing at ANOKHI's Emerald Ball to celebrate 20 years of South Asian success- to me it's important to celebrate our culture and art, as sources of inspiration for the whole world."
---
More Attending Personalities & Sponsors announcements to come in the next few weeks.
---
#ANOKHI20 SPONSORS & PARTNERS:
EVENT HOST: Anokhi Life
CHARITY PARTNER: Centre For Addiction & Mental Health
VENUE & HOTEL PARTNER: Westin Toronto Airport Hotel
TALENT SPONSOR: The Open Chest Confidence Academy
ANOKHI EMEALD BRUNCH PRESENTED BY: Meridian Credit Union
PLATINUM SPONSOR: KFI The Indian Sauce Company
GOLD SPONSOR: BioAro, Keek, Mantella Corporation, Rowenta
GOLD SPONSOR/BROADCAST MEDIA PARTNER: Zee TV Canada HD
SILVER SPONSOR: Rubicon Exotic, Shana Foods
SILVER SPONSOR/RADIO PARTNER: Rukus Avenue Radio
FRONT STAGE LOGISTICS & SHOW MANAGEMENT: Styleworthy
BACKSTAGE MANAGEMENT & FASHION CHOREOGRAPY: Toronto Fashion Academy
DECOR PARTNER: Top Diamond Events & Party Rentals
DECOR CONSULTING PARTNER: Chic Luxury Events
AUDIO/VISUAL PARTNER: Empire Entertainment
AWARD LOGO DESIGN & SHOW ANIMATIONS BY: Dan Filip Radu 3D Animation & Video Production
PHOTO & VIDEO PARTNER: Nisarg Media Productions
HAIR & MAKEUP FOR RAJ GIRN: The Beauty Concept By Shirley Wu
HAIR SPONSOR: Prive Hair Gallery
BRONZE SPONSOR: Blue Peacock Vodka, Five Rivers Whiskey
ANNIVERSARY CAKE PROVIDED BY: Kate Frasch
MEDIA & PR: Media Works
RED CARPET COVERAGE: Anokhi Uncensored, Getty Images
ONLINE MEDIA PARTNER: Dissdash, GTA South Asian Media Network
COMMUNITY PARTNER: Sapna Toronto
---
– 30 –
About ANOKHI LIFE
ANOKHI LIFE (previously ANOKHI MEDIA) was founded in 2002 by its award-winning President and CEO Raj Girn, who had the vision of creating a one-stop multimedia resource to communicate and engage intimately with the global South Asian community to which she belongs, as well as provide a platform for relevant and penetrative connectivity between the community and the commercial world at large. With this as the central focus and mission statement, Raj and her team set forth to create a brand that would forge this vision into the mindshare of the community and market share of the client.
ANOKHI LIFE's portfolio includes a robust online community with an online magazine blog, 2 video channels, a radio show, an annual awards show, a boutique event series, a weekly newsletter, and a global social media network. They have also garnered an extensive, long-term, multi-national client base due to their innovative strategies and pioneering initiatives. The brand has become North America's premier "go to" information resource for all aspects associated with South Asian pop culture, lifestyle and entertainment, for the consumer, the media and the commercial sector.